Here's what Arbor Age magazine thought of our EWP
If you are looking for a spider lift with a very stable and solid bucket that can reach a max working height of 27m/100ft with a two-person capacity, the team at Monitor have created an impressive machine with the PB2714 Spider Lift.
The PB2714 Spider Lift hosts a pile of great features that add safety and stability when working at heights, which takes a lot of the movement out of the bucket when working, and in-turn relieves the stress out of your calves and ankles, when trying to hold yourself still in inferior machines that wobble and move at full height.
To start with, you can order the Spider PB2714 – which is the big brother of the Spider 2210 – in either the diesel engine only set up (a powerful Kubota engine) or diesel/lithium battery hybrid version, which comes with so much added potential to this already impressive setup.
The optional onboard lithium battery pack provides almost silent, emission-free use. The majority of machines sold to date in Australia have this feature. It can be a real game changer when positioning the machine in and around buildings where noise is to be kept to a minimum. Regardless of which way you decide to go, both options come with impressive features. There's too many to mention right here, but some of the more significant ones that impressed me during our testing were as follows.
Test #1 Working height and reach
Being able to reach 27m is impressive enough, but the 15m horizontal working outreach allows for an enormous amount of flexibility in where you can safely set up the machine. Also, the 10m of up and overreach again adds flexibility to this versatile outfit. You are providing added safety and usability in areas that previously were not achievable.
Test #2 Access
Even though the reach of this machine is extremely impressive, its accessibility and manoeuvrability are both equally impressive features. The tracks on the Spider PB2714 tuck into and get just about anywhere with its min-width of 890mm. It can also be folded down to a max height of 1.99m, giving excellent access to backyards through side gates and alike. This type of access is very impressive for a spider lift of this height.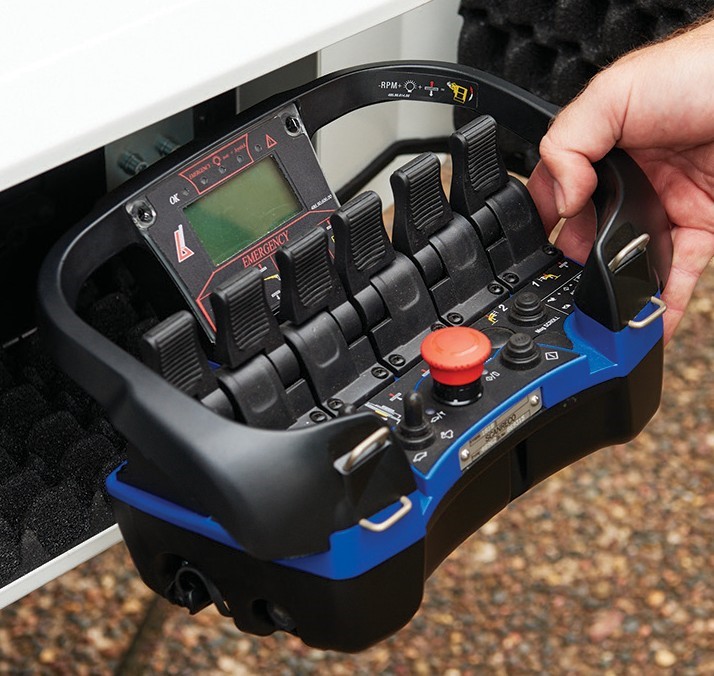 Test #3 Controls, functions and set up
The radio control unit is very ergonomic and simple to use. All functions are fully proportional, and several aerial functions can be performed simultaneously. The functions speeds are nice and fast if desired, making for quick set up times and productive work times.
The variable position outrigger system is brilliant. Even with all outriggers in the narrow position, Spider PB2714 will provide full working height with full SWL and 360 degrees of slew! If you are setting up in tight areas, or in and around obstacles, this feature will be a game changer. This is an awesome machine for working in confined spaces where access to taller heights is required. The high-speed Auto level along with the long outrigger travel allows for fast and versatile setup options.
For numerous reasons, this machine has impressed us all on the day of our test drive. Its smooth and proportional controls make for improved handling.
The ability to operate several functions simultaneously along with its reach and ability to access tight areas in and around obstacles makes this spider lift a game changer.
Talk to us about spider lifts for arborists
To find out how a spider lift could offer your arborist business a more efficient access solution, call Monitor Lifts on 1800 025 024 or contact us online.