A long term customer shares his thoughts
When you ask Mark Scicchitano from Perth Picker Hire for his impressions of Monitor Lifts, you're not left in the dark for long.
"They're just sensational," he says. "I love 'em dearly!"
Mark says that the Monitor team's general politeness and honesty are standout qualities. "Honestly, they're like family – and as an Italian, I don't say that lightly!" he laughs. "They're good people and their service is second to none."
Perth Picker Hire have been using Monitor Lifts for nine years. Throughout this long-term relationship, Mark said that he's noticed a few key qualities shown by all the Monitor team.
"They just follow up with what they say. If they make a promise or a commitment, you know it will happen," Mark said. "That means I don't have to worry about my spider lifts, and I can get on with business."
"I run my business the same way as Monitor Lifts do," Mark said. "It is a very good partnership."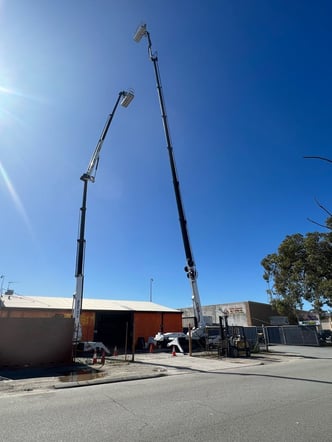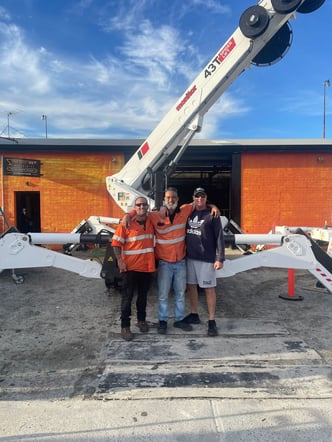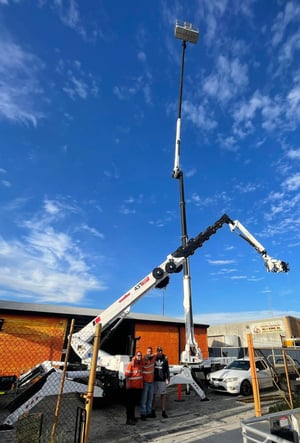 Outstanding quality spider lifts
Mark said that Monitor Lifts' equipment is well engineered, easy to use, and first class.
"We've used other brands, but there's nothing like these spider lifts from Monitor," Mark said. "We have just added the big 43 metre spider lift to our fleet, and it's just awesome to hire out."
"Our customers really get great value – so they keep coming back because the equipment does its job so well and so easily," Mark said.

Dedicated support that's ideal for hire companies
Another part of the Monitor Lifts experience is their willingness to help their customers have a good experience with their machines, Mark said.
"As a hire company we have our own service team of course, but sometimes they need some help," he said. "Monitor Lifts are brilliant with their support, whether it's over the phone, over Zoom, the info they provide – just everything."
"They won't leave you stuck."
Talk to us about spider lifts for hire companies
To find out how a spider lift could offer your hire company a new revenue stream, call Monitor Lifts on 1800 025 024 or contact us online.